CONNECTING
NATURE AND AYURVEDA
CONNECTING
NATURE AND AYURVEDA
CONNECTING
NATURE AND AYURVEDA
CONNECTING
NATURE AND AYURVEDA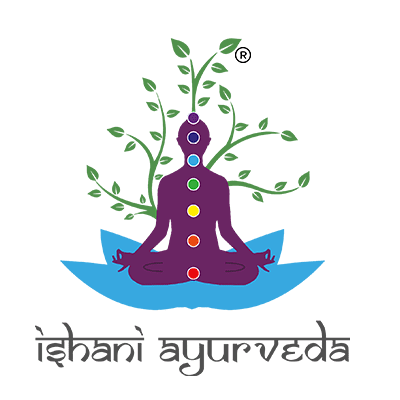 ABOUT ISHANI AYURVEDA munnar
AYURVEDA TREATMENT IN KERALA, India
In Hindu mythology, Ishani is the name of Goddess Parvathi, who is the better half of Lord Shiva. The name is the feminine version of Ishan, meaning 'lord, master, ruler' in Sanskrit. Ishani Ayurveda in Munnar, Yoga Heritage Centre, and Ayurvedic Speciality Hospital (Ayurveda treatment in Kerala, India) is located in Kunjithanny, Munnar, situated away from the hustle-bustle of the city providing a holistic approach to all ailments with specialization in Panchakarma.
All Ayurvedic treatments (Ayurveda treatment in Kerala, India) are done in the classical traditional style without compromise by expert therapists under the supervision of experienced and qualified doctors. There are two Panchakarma theaters and separate well-trained male and female therapists. The cool silent atmosphere of the hospital helps the patients to heal the ailments faster. Our Motto is to take Ayurveda to one and all at an affordable cost. Visit us once and feel the difference for yourself.
AYURVEDIC OUTLOOK OF YOUR HEALTH CONCERNS

Talk To Us: Ayurveda in Munnar, Kerala
Ayurvedic Facial Treatments
SPECIALIZED AYURVEDIC HEALING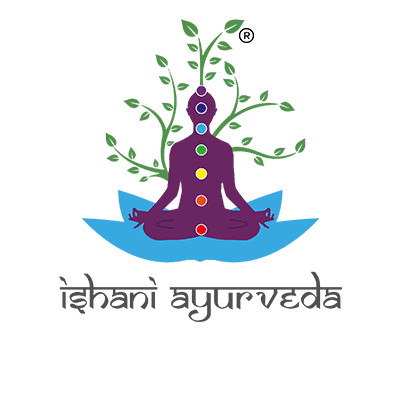 HARMONY OF BODY, MIND AND PRANA;
ayurveda treatment in Kerala (Munnar)
Ayurveda can also be called the science of healing. According to Ayurveda, a person can be termed healthy when all the three doshas (Tridoshas – Vata, Pitta & Kapha dosha) in their body are in equilibrium.
Ayurveda Treatment in Kerala, (Munnar) is a way of life where the material and non-material elements in one's life are given equal weightage while considering treatment plans for any ailment. Because it cannot be denied that psychological factors too influence a person's physiological wellness. So, a Kerala Ayurveda lifestyle helps us understand the importance of balance between one's mind, body & consciousness.
Our Ayurvedic Packages in Munnar, Kerala, India
Dr. Sinu K John graduated Bachelor's degree in Ayurvedic Medicine and Surgery. She holds a Master's degree in Ayurveda Panchakarma. She is a qualified  Yoga Instructor and has been teaching Ayurveda and Yoga for more than 10 years. She is specialized in women and infant health, infertility, skin care and natural beauty treatments. She is a Health Educator, passionate about health and fitness. Vast experience in handling clients of all age groups both national and international. She is specialized in Lifestyle Medicine, providing a holistic approach to medicine. Her philosophy of healing revolves around Diet, Yoga, Meditation, Detoxification, Nutrition & Effective Stress Management & Obesity.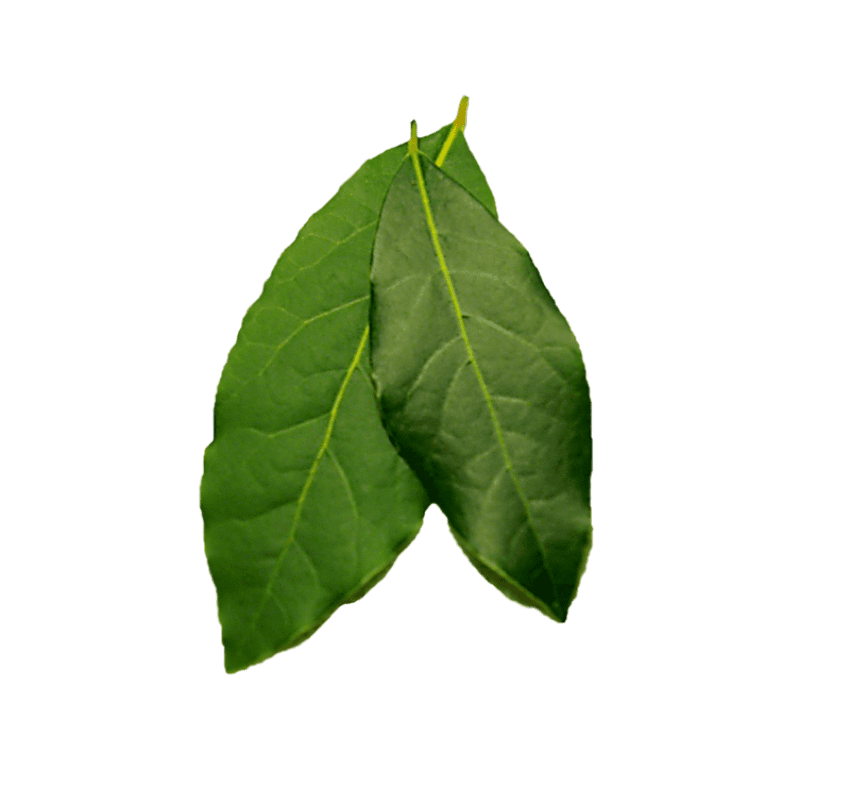 Hello, my name is Claudia, I'm from Spain and I've been in Ishani Ayurveda for 10 days. I've been doing a long treatment of detox. Panchakarma and Shirodhara. I've got very strong and it's been going very well. And Doctor Sinu is a very good professional. She's been worrying about me for all these days and all the stuff is very very very nice and they do very good work also. So I highly recommend this place.
My name is Gabriela.I've been in Ishani Ayurveda for 10 days doing detox, Panchakarma treatment and herbal bathing.It's been amazing.We really enjoyed also the the beautiful views from our room and it's just been amazing, the doctor. We're a little bit of information.Also did some yoga classes which were very nice for my back problems as well That helps pretty much. And the girls working doing treatments are also great. We really enjoy and recommend anyone that wants to do an ayurveda treatment to come for sure. Thank you very much.
"Hi, my name is Catherine, I'm from Belgium and I'm 42 years old I came to Ishani Ayurveda because I am also studying ayurveda and I came to meet Dr sinu which is amazing that has a huge knowledge of so many things that I would like to spend more time here to learn better so it just turned that finally not only learning but also I took some treatments here to heal my body that is getting older so I feel like after this two weeks of treatments that are very like suited that's what I keep the most in my heart is the fact that the treatment is adapted to my Constitution to my imbalances and I feel like maybe younger more rejuvenated or I feel that I discovered also some treatment that I didn't know and I didn't study so yeah I feel I think maybe rejuvenated and I'm so happy that I came here because it's also in nature and I was looking for advice place in full nature so this is amazing.".
"Thanks so much to Dr. Sinu for scheduling panchakarma treatment for me . I'm much happy during this 14 days of treatment underwent Doctor and therapist are much kind and stood with me for completing my treatment,During the course they have used herbal medicines only . I learnt yoga at Ishani ayurveda and I'm very much happy & Satisfied to take the treatment package which includes Ayurveda food , Accomodation, treatments etc . My body & soul much relaxed . Stress and depression relieved and learnt how to control body & mind . Dr.Sinu very much Intellectual ,Skilled , Talented & soft spoken . All therapist are professionally trained and skilled. I successfully completed my treatment at Ishani Ayurveda Ishani Ayurveda located near to munnar ,away hustle bustle,Calm with nature surrounding and river side,the view from room early morning was awesome with birds chirping, cuckoo melody .etc Highly recommend to all brothers & sisters to visit ISHANI AYURVEDA for any kind of ailments. Thank you 🙏".
"Hi, I Surendara from Cuddappa, Since many years I have ear issues, Tinnitus, hearing sounds from my ears, Then for treatment, I searched many hospitals for my cure. Finally end up in Ishani Ayurveda at Kerala near Munnar finally arrived here. The treatment scheduled for 21 days the treatment was excellent and good. Lot of changes and improvement in my ear. At present I feel much good and my issues since many years changed. At present my mind is so free and relaxed.I'm perfect and much good now. I request and recommend to all people's whoever has any health issues. If any has tinnitus problem, please visit and get treated at Ishani Ayurveda whoever comes will get cured completely. Treatment is very good and excellent. I'm saying you to all, visit Ishani Ayurveda. Get treated for your ailments, get cured and treatment is so good. I'm so much happy now. My tinnitus problem got cured, much relaxed and happy. Ishani Ayurveda is very good for all your problems".
"I recommend it a lot because always is incredible like the oil I like the oil you know I think it's the oil because we don't I don't see and all is perfect, I'm going to I'm ready to finish my travel now it's okay yeah um".
"massage with a medicated steam bath the six minute one and it was amazing yeah it was very relaxing um I hadn't had a massage in years and that was that was probably one of the best massages yeah we have leather and oils and it's just yeah it's so Sarah and your whole body is covered in the massage it's amazing yeah and it goes by really quickly 60 Minutes in the 90 minutes um and the steam the medicated steam bath so that was with essential oils right yeah yeah so it was great it was like a big boxed like sauna but your head was out of it so you weren't exhausted like an irregular sauna and you could just feel absolutely fine because yeah your head was out of it so no it's very nice it was beautiful I loved it 10 out of 10.okay".
"Hi, I'm Bettina, I'm 59 years old, and I'm very glad to be here for 3 weeks because this is really the clinic I was looking for, the real Indian clinic and not resorts and Ayurvedic spa. So I came here for my joints articulation, sinusitis and some rejuvenation and actually I'm very satisfied with the services and the doctor is very comfortable and meticulous, what is also fantastic is that the hospital that means the house with its roof is right on the river in the region of Munnar. With papaya trees, banana trees, and Coffee trees with the gorgeous river is just a fantastic place and the tea plantations are everywhere upthere in the mountain. So I really recommend this place.".
"Hi, I'm Dr Elizabeth McIntosh and I'm here in India in Munnar actually in South India at the Ishani Ayurveda Center checked in as an outpatient for a few days because I had major things that I was dealing with after three days of being an outpatient I decided to check in as an inpatient and actually stay here to have the holistic immersion and give myself the opportunity to really heal while I was here and take full advantage of this wonderful Center I finished my treatment yesterday and I can say that I feel that there's a definite shift plates that I came in with are gone there's a sense of complete Wellness that I feel now that all these different ailments that I had have actually cleared away I have less mind fog I have my body feels healthy and clean and I feel a Vitality the type of treatments they have here are fully ayurvedic treatments so they range from massage to herbal oils to shuradhara which is pouring of the oils many many treatments meditation yoga even teaching you how to manage yourself after you leave the center which is so vital and important obviously die is an important part so definitely giving you key factors of how to keep your body and your mind at its premium through dive as well as an in guest if you like you receive three really nutritious meals a day so you don't even have to worry about your meals I've even started to lose weight so that is even more of a bonus this is a place I'd highly recommend for anyone that has any ailments or just want to have you know complete physical wellness and health again physical spiritual emotional any of them for all of them anyone that even doesn't have an element that just wants to get healthy and clean back on track feel good about themselves and better about life".
"Hello, my name is Megan Jones and Iam from Cape Town in South Africa. And this is my first Ayurvedic treatment and it has been wonderful experience, I feel very very relaxed and the therapist help me with my shoulder and my neck and I would highly recommend this experience. Thank you".
"Hi everyone, Namaste, Swastika, Assalamualaikum, I'm Valentina Manduki, I'm from Italy, I just finished my days here in Ishani Heritage Ayurveda and Yoga, I'm so happy, I could find them because this is my 10th year in India and every time I just took you know some Ayurveda treatments just for brief while here I could experience the beautiful nature of Kerala, the true essence of Ayurveda. So I did some specific massages, Shirodhara, beautiful beauty treatments, and what I like them most is that atmosphere is super familiar, the staff is great, the doctors really follow you, they take so much time to know which kind of treatment is best for you and I found amazing patients also here from Europe and from India. So I hardly suggested to come here and experience the true Ayurveda in the beautiful Kerala."
"I Sat down with the doctor and discussed some of the things I had concerns with really on and she put together and she had planned for me and defined which I would recommend and what come for with, yeah! it was a lightning from start to finish I think when I am through the 20-minute yoga, to the 4 body massage and the oil scalp treatment it provided things I didn't think I was gonna find So it is definitely recommended I think like anybody looking for physical, emotional or mental health benefits good find something for themselves here".
"Hello Everyone, I'm Peter from UK, native of Coimbatore, arrived from UK settled at UK when I'm here at India I had severe back pain in spine for a long time can't bend over and struggled lot I can't bend over or stretch and do my daily routine works struggled lot after reaching UK. My sleep was absolute nightmare. To get up or turn over in bed. I can't able to sleep properly or turn over too, can't sleep properly have to use my arms to wake up. Much leg pain too. Because of acidity issues, have to take tablets daily, also suffering from chest burn. So I decided to take treatment. My brother took ayurveda treatment at Ishani Ayurveda. He said I'll get cured 100%, So I came here. My niece took treatment here and it was cured. After I arrived here I felt it was my home. I liked it very much. They treated me so well, they didn't seen me as a patient, they seen me as their family member and got treated so well. I'm so satisfied and honoured for their hospitality much happy."
"Hi, I am Sathya, originally from Mumbai, currently living in San Francisco, at Ishani Ayurveda I feel very relaxed and the staff and the doctors were very very helpful they helped us in identifying what exactly do we need and I highly recommend everybody else as well".
"Coming here to Ishani Ayurvedic center it was really great, I took a body massage like really the perfect amount of you know very gentle, and it was very refreshing experience, I would definitely recommend this to anyone who is looking to feel relaxed and rejuvenated".
Monica Macciocu
2023-04-30
Ho amato questa clinica. Immersa nella natura, in pace e relax. La dottoressa bravissima e i trattamenti eseguiti con assoluta attenzione. È importante ribadire che si tratta di una clinica e non di una spa, per cui l'approccio mira a essere curativo per anima e corpo.
I came here for epilepsy treatment.after treatment my health is very good.the treatment, accommodation and staff is very good.
Excellent services, Amazing experience
Great experience in a nice place next to the river Qualified and nice staff ans doctor Massage and yoga sessions are excellent
Avlin Merin Job
2023-04-08
One of the best place for ayurvedic treatment.Really top experience for a holistic ayurvedic retreat.staff were kind, knowledgeable and totally enjoyed my therapies .
Very smart and knowledgable Dr. who truly cares about her patients. She taught me a lot of skills that I hope will help me cure my health issues. I would encourage everyone to do yoga classes with her. She was an incredible yoga teacher and practicing at her clinic yoga hut is a very serene experience.
We were here for 10 days and felt so relaxed and refresh after all the treatments done here. Dr Sinu was very attentive and sharp with all the Ayurveda solutions for any illness . She also trained us how to do perfect yoga asanas. Rooms were clean and balcony was with beautiful nature views - trees,river,birds,fresh cool air etc. Staffs were very cooperative and helpful. Food was healthy and tasty. They also arranged car for near by sight seeing and adjusted our treatments as per our convenience. Manu driver was also good. Overall we had a very good experience and would recommend anyone looking for authentic Ayurvedic treatments.
Experience was very good......Clean and experienced staff.........Keep it up......
Perfect places for Kerala ayurvedic treatment in munnar.lshanu ayurveda yoga heritage in munnar