CONNECTING
NATURE AND AYURVEDA
CONNECTING
NATURE AND AYURVEDA
CONNECTING
NATURE AND AYURVEDA
CONNECTING
NATURE AND AYURVEDA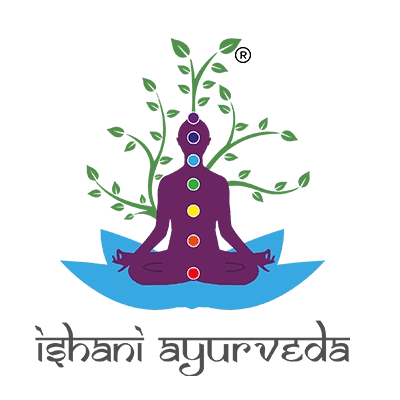 ABOUT ISHANI AYURVEDA munnar
AYURVEDA TREATMENT IN KERALA, India
In Hindu mythology, Ishani is the name of Goddess Parvathi, who is the better half of Lord Shiva. The name is the feminine version of Ishan, meaning 'lord, master, ruler' in Sanskrit. Ishani Ayurveda in Munnar, Yoga Heritage Centre, and Ayurvedic Speciality Hospital (Ayurveda treatment in Kerala, India) is located in Kunjithanny, Munnar, situated away from the hustle-bustle of the city providing a holistic approach to all ailments with specialization in Panchakarma.
All Ayurvedic treatments (Ayurveda treatment in Kerala, India) are done in the classical traditional style without compromise by expert therapists under the supervision of experienced and qualified doctors. There are two Panchakarma theaters and separate well-trained male and female therapists. The cool silent atmosphere of the hospital helps the patients to heal the ailments faster. Our Motto is to take Ayurveda to one and all at an affordable cost. Visit us once and feel the difference for yourself.
AYURVEDIC OUTLOOK OF YOUR HEALTH CONCERNS

Talk To Us: Ayurveda in Munnar, Kerala
Ayurvedic Facial Treatments
SPECIALIZED AYURVEDIC HEALING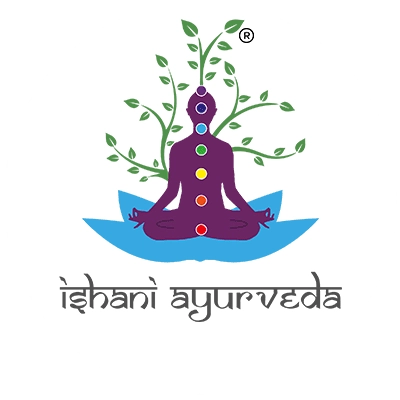 HARMONY OF BODY, MIND AND PRANA;
ayurveda treatment in Kerala (Munnar)
Ayurveda can also be called the science of healing. According to Ayurveda, a person can be termed healthy when all the three doshas (Tridoshas – Vata, Pitta & Kapha dosha) in their body are in equilibrium.
Ayurveda Treatment in Kerala, (Munnar) is a way of life where the material and non-material elements in one's life are given equal weightage while considering treatment plans for any ailment. Because it cannot be denied that psychological factors too influence a person's physiological wellness. So, a Kerala Ayurveda lifestyle helps us understand the importance of balance between one's mind, body & consciousness.
Our Ayurvedic Packages in Munnar, Kerala, India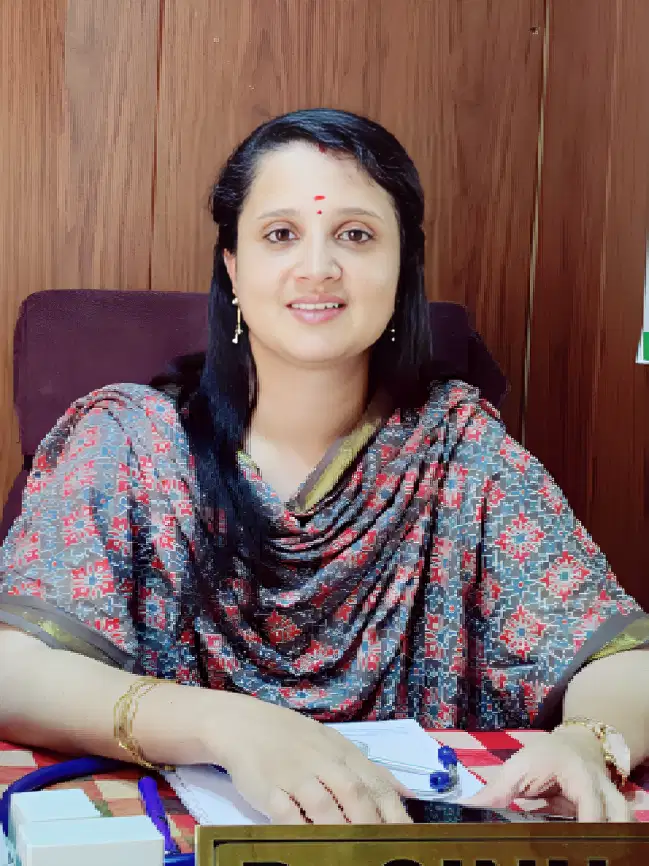 Dr. Sinu K John graduated Bachelor's degree in Ayurvedic Medicine and Surgery. She holds a Master's degree in Ayurveda Panchakarma. She is a qualified  Yoga Instructor and has been teaching Ayurveda and Yoga for more than 10 years. She is specialized in women and infant health, infertility, skin care and natural beauty treatments. She is a Health Educator, passionate about health and fitness. Vast experience in handling clients of all age groups both national and international. She is specialized in Lifestyle Medicine, providing a holistic approach to medicine. Her philosophy of healing revolves around Diet, Yoga, Meditation, Detoxification, Nutrition & Effective Stress Management & Obesity.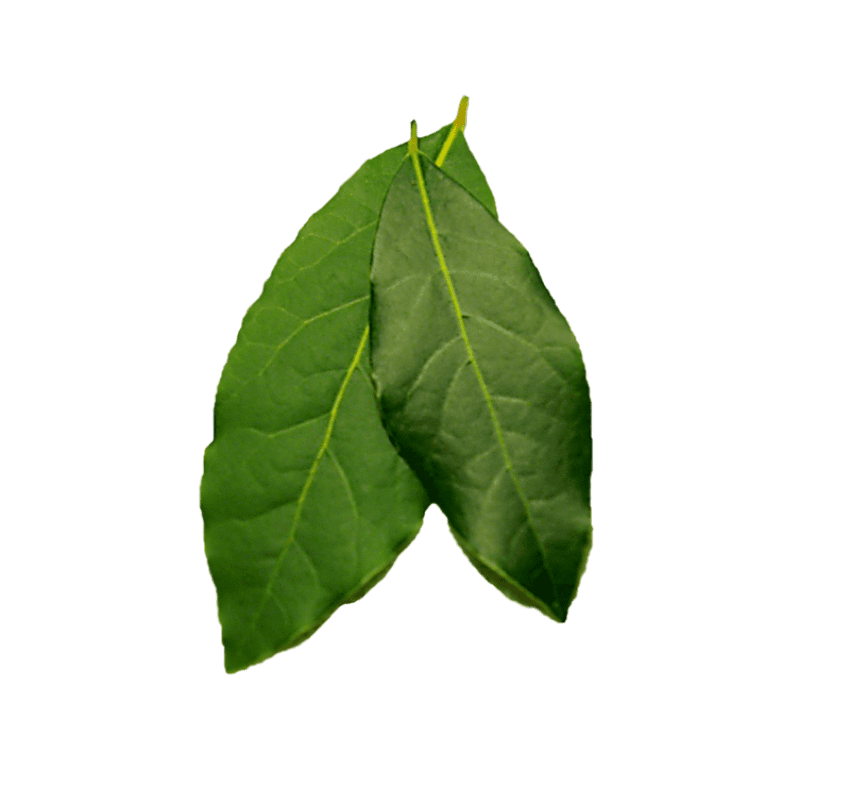 Listen To Our Testimonials!
I Ekaterina from Russia arrived at Ishani Ayurveda Yoga Heritage 20 days ago. I want to say that it was not only wonderful, everything was great. It's a wonderful journey into a healthy lifestyle. I am grateful to the people who did and took care of me each day. They give me love and care. I felt it in a completely different way. People are very professional and kind. I am so glad that I decided to come here, that it
My name is Saroja. I'm from West Malaysia. I'm here in Ishani Ayurvedic Yoga Heritage Centre for Panchakarma treatment. I came here with some issues in my skin issues and also I have some stomach bloating issues and all this has been clear with the Panchakarma treatment and I should thank, Ishani Ayurvedic Yoga Heritage Centre for giving me this rejuvenation. It's not only rejuvenation from external, physical but also inside and outside. There are five types of treatment included in this Panchakarma and I have experienced it and it's worked well for me. I am 53 years old. I'm from West Malaysia. My name is Saruja. Thank you very much. Thank you very much.
My name is Lyuda and I'm from Ukraine. I just accidentally found this hospital and I went through a conversation today. I went through yoga and relaxation treatment. I feel super relaxed and by, not by incident, but I could really go into the meditation with less thought in my heart. Highly recommend this Hospital.
Hi, I am Prem from Cuddalore (Tamil Nadu). I have had trigeminal neuralgia and chronic pain in my face for 4 years. I went to many hospitals but did not recover. Finally, after 9 days of treatment at Ishani Ayurveda in Munnar, surgery was recommended as a solution. After completing my treatment, I was completely cured and my pain was completely gone. I am fully satisfied doctors, and staff provided very professional hospitality. All medicines are Ayurvedic without any side effects. Special thanks to Dr Sinu and staffs. Thank you very much.
Hi, my name's Lucy, I'm from London, England, and I've been at Ishani Ayurveda doing a 14 days panchakarma treatment. We have practiced yoga every morning and had two treatments every day as well as pranayama and meditation and I'm feeling so much better. I feel that the issues that Icame with have really started to improve and all of the staff were very helpful and professional and thank you to everybody who has contributed while I've been here. Thank you.
Excellent treatment for lower back pain
Lyudmyla Koverha
2023-07-26
My experience was great! The relaxation session was amazing, and the consultation provided me with valuable insights. The extra assistance offered made the whole experience even more enjoyable.
Good hospitality and peaceful place, accommodation are too good... Recently I had a treatment for nerve pain for 9days now I am completely out of pain... Thank u doctor and staff....
Claudia De Abreu Pérez
2023-05-21
My sister and me spent 10 days in Ishani Ayurveda and was a really nice experience! Dr. Sinu did a full treatment for my headache and colitis, taking care and looking after me when I needed it. All the staff are great! Doing a perfect work and with a beautiful smile in their faces. I recomend this place 100%. Thanks for all 🙂
Ishani Ayurveda Yoga Heritage Clinic のトリートメントは、アーユルヴェーダの古来からの伝統と近代西洋医学が美しい調和を見せていました。Dr.Sinu はとても優しく聡明で診断も的確だと感じました。 85歳で昏睡状態だったという女性が、顔色も良く歩いていらっしゃるのを拝見してとても驚きました。 スタッフのみなさんもとても素敵な方々でした。今回は1週間しか滞在できませんでしたが、またゆっくり滞在したいと思います。 ありがとうございました。
Gabriela de abreu perez
2023-05-16
I spent 10 days with my sister in Ishani Ayurveda Hospital, and it was great. Each of us had personalized treatments for our special needs, Dr. Sinu is really professional and passionate. I detoxed and got special treatments for my back, the staff that implement the body treatments are great professionals, they are very carying and sweet women. We really loved seeing everyday their smiley faces. The location near the river is great, really peaceful and chilled vibe. Food is simple but great. Thank you so much!
I loved the kids yoga and kids massage . Beautiful place for kids like me . Love the fish pond. ♥️ For Doctor sinu aunty Thank you 🙏
I'm a IDDM patient, since 1995. Suffered from all complications & also had high BP too . Searched down a good ayurvedic treatment centre , came across Ishani ayurveda. Great ayurveda hospital and wellness center for all kinds of ailments. We never feel away from home Great atmosphere with scenic beauty .calm place . soothing climate . excellent view from balcony, stunning river view . Morning before sunrise,birds chirping sound and other birds orchestra a delight to hear . Dr.Sinu very skilled professional,Detailed consultation,specialised treatment protocol for each individual based on their issues. Excellent therapist team Great care given . Hygienic tasty food served hot . Undergone 28 days treatment package for my diabetic & BP. My blood sugar level now in normal range & my eye sight improved . Muscular weakness issue improved lot . Overall rejuvenation happened in my body . Feeling fresh and energetic . Highly recommended Regards to all
Monica Macciocu
2023-04-30
Ho amato questa clinica. Immersa nella natura, in pace e relax. La dottoressa bravissima e i trattamenti eseguiti con assoluta attenzione. È importante ribadire che si tratta di una clinica e non di una spa, per cui l'approccio mira a essere curativo per anima e corpo.
I came here for epilepsy treatment.after treatment my health is very good.the treatment, accommodation and staff is very good.