AYURVEDA TREATMENT FOR DISC BULGE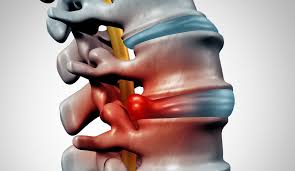 Ishani Ayurveda offers the best Ayurveda treatment for disc bulge in Kerala, India. They provide an efficient solution through medicated herbal oils and available ayurveda treatment for disc bulges in Kerala, India, that are incredibly useful for massage therapies. Our commitment at Ishani Ayurveda is to treat Slipped discs/Herniated discs and Spinal Muscular Atrophy w. We provide very effective and successful disc prolapse treatment in ayurveda. Today, we successfully treat even post-surgical recurrence cases due to our wealth of experience with Spine related diseases. In order to provide you with the comfort and relief that you have always wanted, we offer the most effective Ayurvedic treatment for disc bulge in Kerala.
Ayurveda practices are based on Vedic principles and learnings. Through Ayurvedic treatments, longevity is accelerated and how healthy one is determined. Natural curative techniques are the foundation of Ayurvedic treatments, thus improving an individual's health status. In Ayurveda, there is almost a solution for every health issue, and it recommends natural ways to live. It complements any lifestyle disorder and helps to integrate a healthy regimen for a stress-free life by combining the knowledge and practices of the age-old discipline.
Ayurvedic treatments in Kerala are not restricted to a specific age group. Therapy and treatment can be readily obtained by anyone, starting from teenagers. In order to avoid any unnecessary and unwanted changes in lifestyle, it is best if people start young and stay healthy. Everyone who believes in the powers of nature and that an Ayurvedic lifestyle can help transform the mind, body, and spirit will benefit from this system.
A disc acts as a cushion between the vertebrae and prevents them from rubbing against each other. As shock absorbers, they also protect the spine. Discs are composed of tough outer layers and gel centers. Over time, this gel may become rigid and lose its flexibility. As we age, the amount of gel decreases and becomes compressed and pushed out. Bulging discs may put pressure on nerves, causing pain.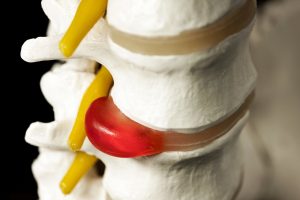 ● Disc Dehydration
During this stage, the outer layer of the disc weakens, and the fibers surrounding it loosen. The disc flattens, with a loss of height and an increase in diameter. This is referred to as a bulge.
● Disc Prolapse
An annulus fibrosis cracks and the soft inner portion of a disc starts protruding through. This occurs when part of the prolapsed disc touches the nerves next to it. At this point, you will experience pain and other symptoms.
● Disc Extrusion
Eventually, some of the protruded nucleus pulposus pushes through the disc's outer layer and separates.
● Disc Sequestration
This is the stage at which the innermost fragment of the disc, the nucleus pulposus, passes into the spinal canal.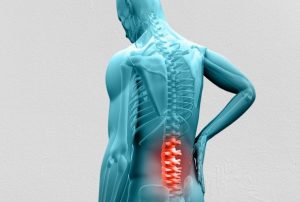 A bulging disc develops when spongy spinal discs become compressed. Pain and mobility problems can result when it presses on the spinal cord and nerve roots. In most cases, bulging discs are caused by aging, and the symptoms typically worsen over time. An improper posture, the habit of using incorrect body mechanics, hard physical labor (childbirth), improper lifting, particularly when twisted or turned, and sudden forceful trauma. In addition, the pain worsens while standing and sitting and during the night. The treatment options range from Ayurveda treatment for disc bulge to surgical correction of the disc, depending on its severity.
In Ayurveda, discs are believed to function through Majjadhatu (nervous system) and Kaphadosha (system forming muscles, fats, and bones). The Kaphadosha regulates water content and lubrication in the body. In panchakarma, there are a number of Ayurveda treatment for disc bulge, including virechana, basti, and nasya. Ayurveda curated a variety of ancient healing techniques based on this approach. This therapy awakens your sense of purpose and unlocks the new sense of your body. Additionally, this is mentally and physically purposeful, and it removes any emotional blocks as well.
Disc prolapse Ayurvedic treatment involves correcting the functional imbalance at the root of the condition. Medicated oils and ghee are used to provide relief. In addition to the application of herbal lepa, Kati Basti, GreevaBasti, and SalavanaSweda therapies are employed to cure the disease. Depending on an individual's condition, the quality or quantity may vary.
Ayurvedic treatment for disc bulge in Kerala works by balancing the aggravated Vata and thereby restoring health to the body. Through Ayurveda treatment for disc bulge, patients can find relief from chronic and acute back pain, prolapsed disc, lumbar spondylitis, sciatica, and osteoporosis. By retaining warm medicated oils on a specific part of the body, Kati vasthi is a popular Ayurveda treatment in Kerala. In this disc prolapse treatment in Ayurveda, the affected area is covered with herbal dough, poured with oil, and left to rest. By relieving pain, tension, and swelling, it rejuvenates your body.
For years, Ayurveda treatment for disc bulge employs, AyurBethaniya which has been treating patients with slipped discs and disc prolapses. In addition to the team of medical professionals, our ayurvedic experts utilize a proven ayurvedic method for treating slip discs and disc prolapses. As a result of the successful treatment we provide to our patients, all of our statements are based on their success.
Concluding, the Ayurvedic system of medicine provides a very tangible alternative that is effective in almost all cases of prolapsed and slipped discs. Mild to moderate conditions can be relieved by Ayurveda treatment for disc bulge, including herbal decoctions, tablets, capsules, and oils for external application. Chronic patients and those with severe symptoms would benefit from Ayurvedic treatments such as Abhyanga (Medicated Oil applications and massages), Swedana (Sudation therapy), and Shodana therapies (detoxification) utilizing Vasthi for back pain and Nasyam for neck problems. As well as healing nerve damage caused by a herniated disc, these therapies relieve muscle spasms.